»We always rotate between four workplaces here, the varying nature of the orders means there is always something different to do.«
Agnes can be found in the production hall working with different products and tools at various workplaces in component production. A range of different products are pre-assembled here and then packed for corresponding orders. »We always rotate between four workplaces here.« Although the unassembled products are essentially the same, Agnes likes the fact that »the varying nature of the orders means there is always something different to do.«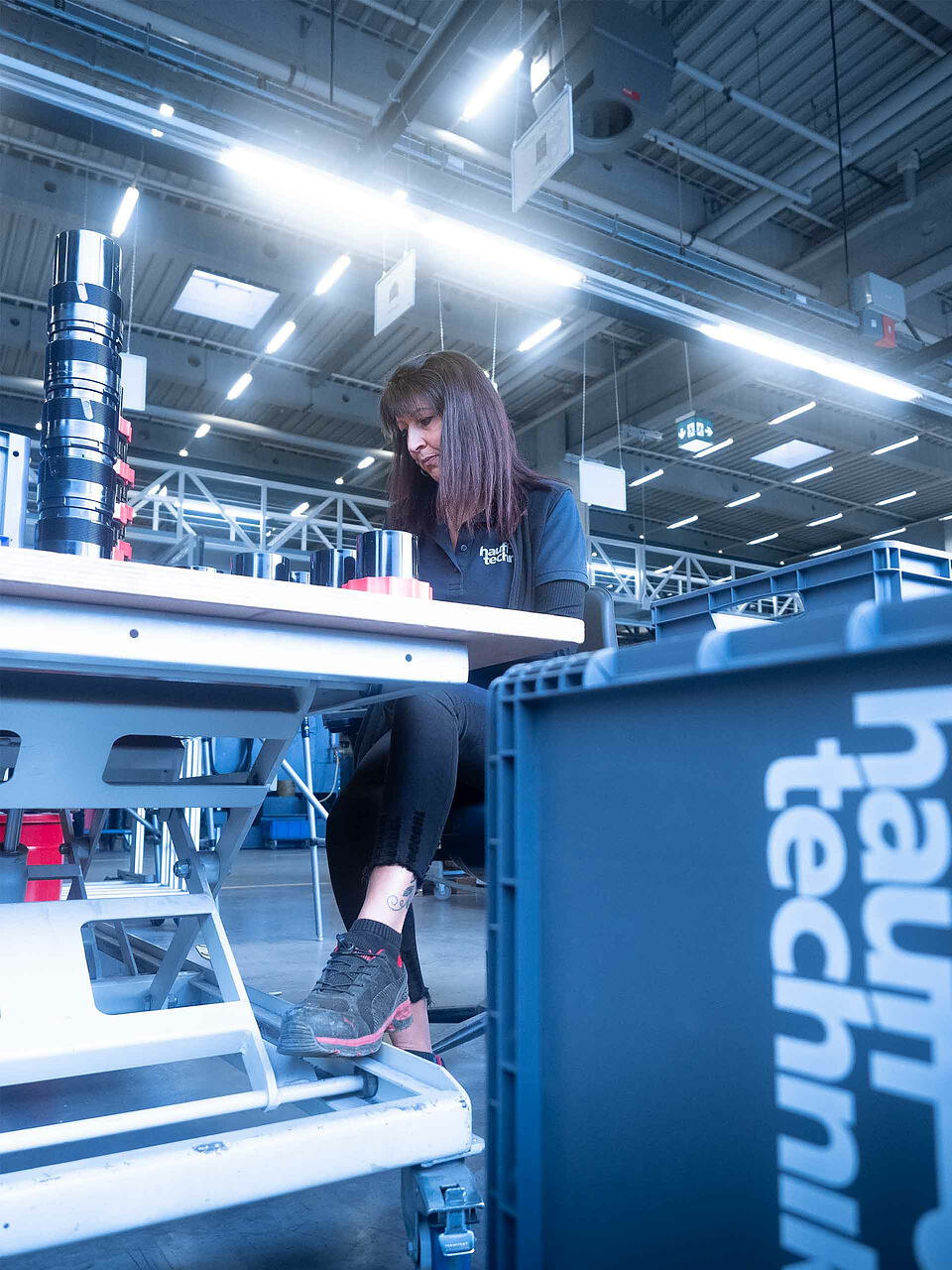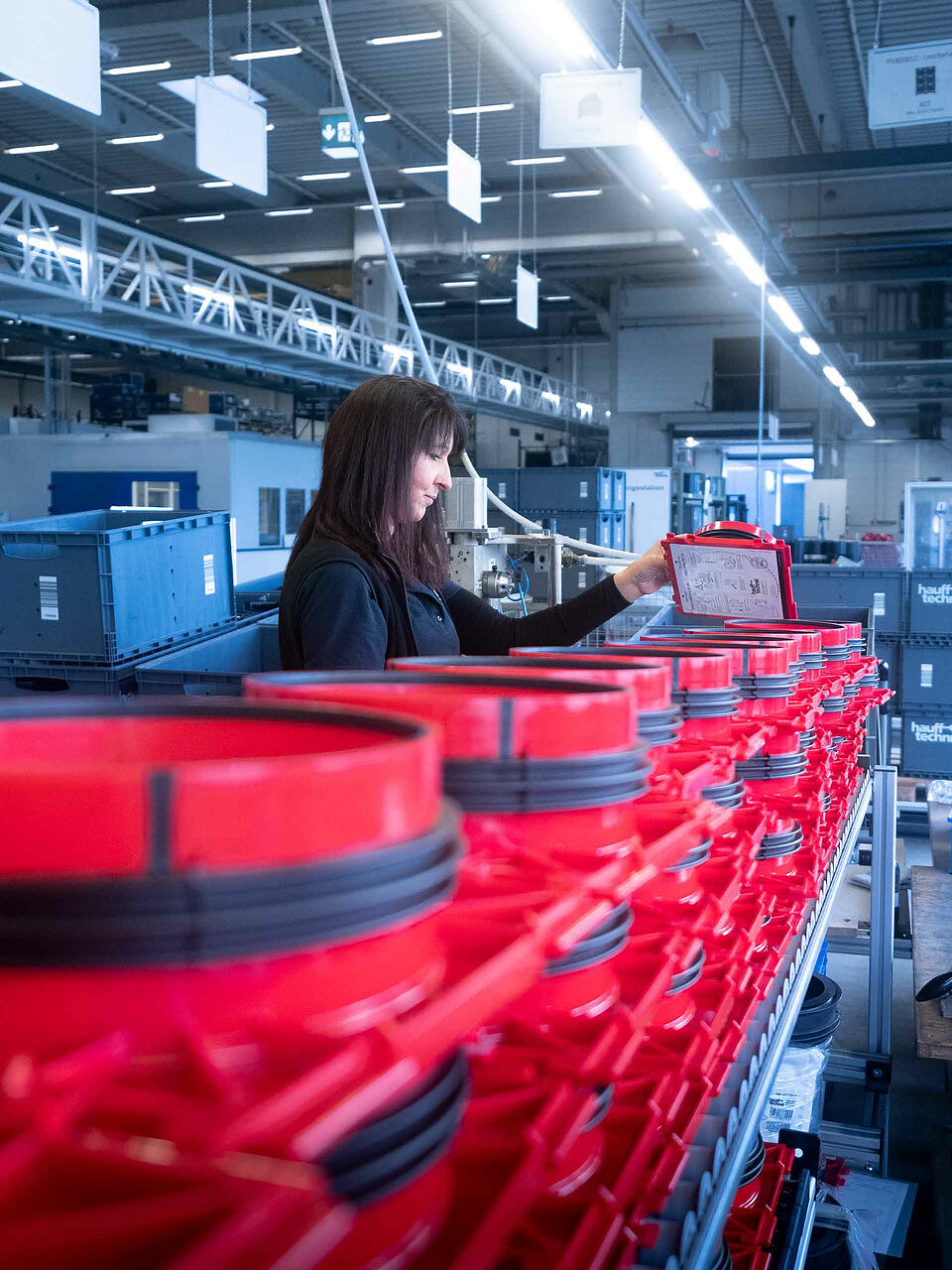 She has been working at Hauff-Technik for more than three years. In March 2018, she started off as a leasing employee and was then employed permanently. Agnes works with the early and late shift model. Further developments in machine technology always pose new challenges, while becoming acquainted with them creates variety and ensures that the products are assembled correctly. But you have to stay on the ball.

Some of the women who have been in the team for longer can help out their newer colleagues and bring them up to speed. If someone does not know how to assemble something, it is most likely that another colleague will know. »When none of us know how to do something, that's when it gets interesting«, laughs Agnes heartily. But the team management is always there to help in such cases.
»Everything has become a lot quicker and easier.«
The construction of the new warehouse logistics centre has meant that certain aspects of production have also changed, while component production has been moved to a new location to minimise the distances between workplaces. »Everything has become a lot quicker and easier«, explains Agnes.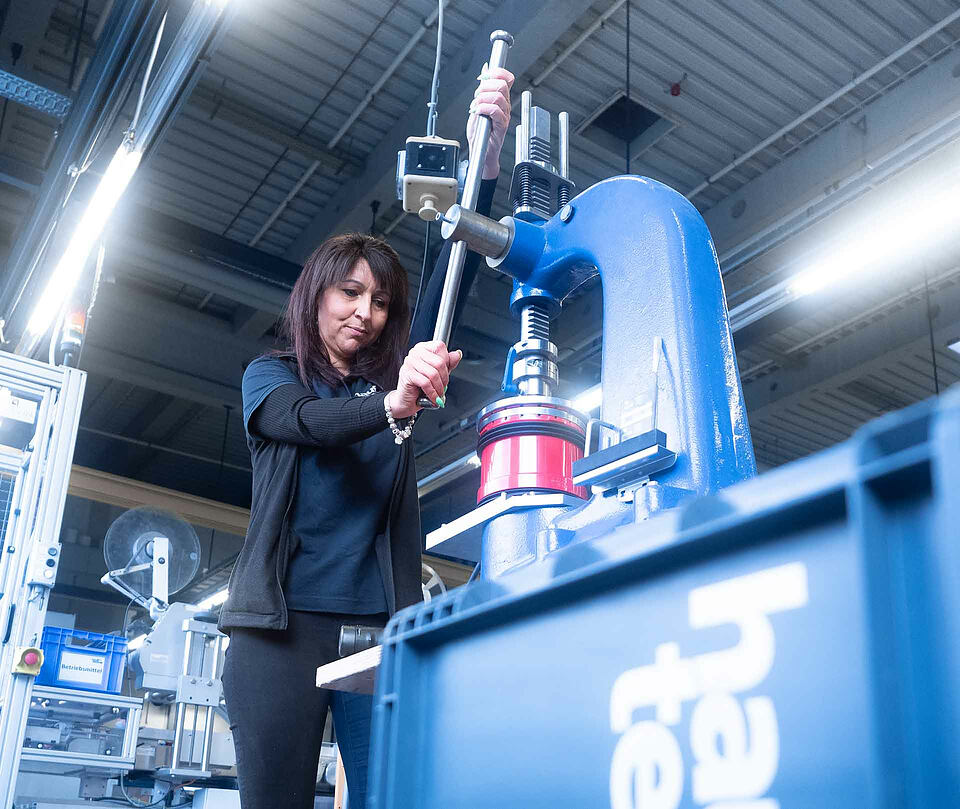 »We are a very good team.«
The current situation with the coronavirus pandemic is not easy for anyone. Hauff-Technik attaches great importance to adapting the working conditions to conform with coronavirus regulations, which may result in changes in the working hours of production employees. »Flexibility is needed here.« In order to ensure that the production environment remains safe, the company doctor offered antigen tests to employees even before general mandatory testing was introduced. Despite the external changes, Agnes still enjoys her work. »We are a very good team and the great work environment makes our job all the more fun.«