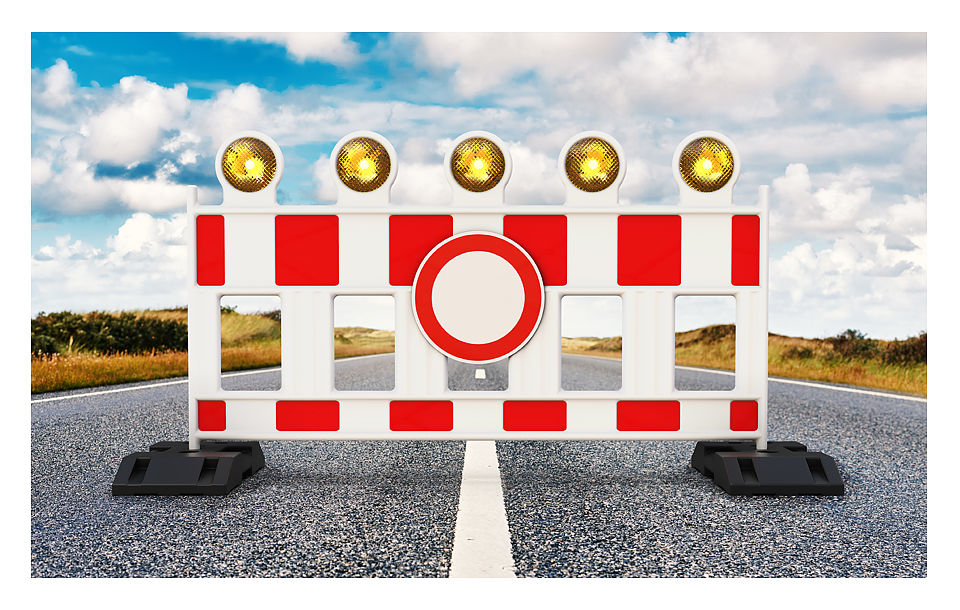 From Monday, April 27, 2020, the road renewal will begin of an almost two-kilometer section of the main road B492 between Hermaringen and Sontheim/Brenz. To carry out this work, the route between the junction of the "Berger Steig" in Hermaringen and the junction of the K3024 and the B492 near Sontheim is expected to be fully blocked in both directions until the end of 2021.
We strongly advise visitors and suppliers to continue on the A8 coming from Munich and continue to the "Ulm / Elchingen" motorway junction, then take the A7 towards Wuerzburg and leave the motorway at the exit "Giengen/Herbrechtingen".
The alternative route signposted by the Stuttgart regional council leads through several towns and is only permitted for cars and trucks up to a maximum of 7.5 tons.
The access to the industrial area is possible despite the barrier sign at the exit "Hermaringen-Ortsmitte", as the road closure only begins after the junction.