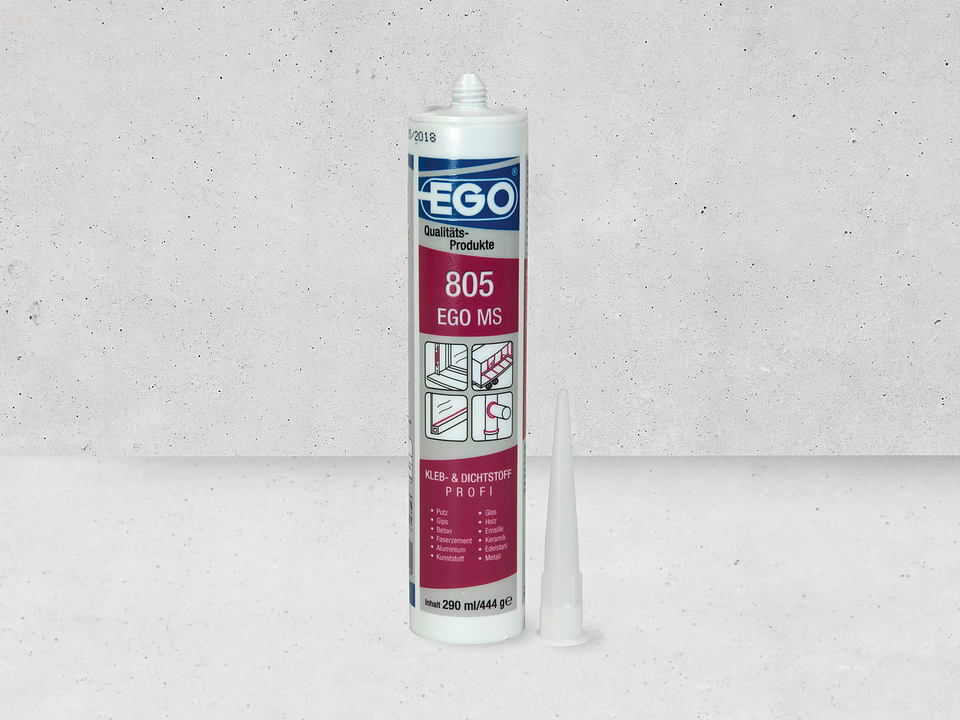 In order to improve the quality of our products on an ongoing basis and meet increasingly rigorous requirements, our developers and application technicians are constantly in search of new and better materials.
We have now extended our programme to include the new adhesive and sealant EGO MS with optimised material properties. The outstanding features of this product include excellent adhesive bonding with the surface and a high level of resistance to chemicals.
With its wide range of potential applications on the most diverse surfaces and materials, this combined adhesive and sealant has already proved highly effective in practice.
The material is especially used for bonding and sealing in construction and industry. The CE marking (Declaration of Performance LE/DoP No. EGO3850314) ensures approved application and handling, at the same time guaranteeing adherence to the standards and statutory requirements that apply in Europe.
EGO complies with the following standards and laws:

DIN EN 15651-1 F 25 HM EXT-INT-CC

DIN EN 15651-3 XS3

DIN EN 15651-4 PW 25 HM EXT-INT-CC

the VOC requirements according to EMICODE EC1 Plus

IVD information sheets no. 1, 3-1, 8, 9, 12, 19-1, 20, 22, 24, 29, 30, 31, 35

LEED® compliant EQ c4.1


Sealant EGO